Gel Polish
Course Duration:
The course is for one day.
Earn up to £30 per hour offering Gel Nails, this means that in potentially just 5 hours you could have covered the costs of your training course.
Suitable for:
Previous manicure experience is required to enroll on this course. Your certificate must be presented before the course can start.
Price:
£125+VAT
Course outline:
Gel Polishes are becoming increasingly more popular due to their hard wearing, odour free and there look amazing. On this UV Gel Polish Course you will train with Shellac by CND, a 100% gel polish that ensures a strong, long-lasting manicure that can help to protect the natural nail.
Course Content:
Consultation
Hygiene
Contra-indications
Gel chemistry
Discuss and show the different colours available
Application of TruGel polish
Aftercare
Removal of the product and possible contra-action
Pricing and marketing for your new treatment
Entry Requirement:
Manicure experience is required, please bring your certificate with you when attending this course.Once enrolled on the course we will send you an essential manual within 72 hours, which will detail all the information you need and help you to prepare prior to the day of your course.
What will I receive when I complete the course?
Once you have passed your course, you will receive a ULearn Diploma, which enables you to gain insurance and start offering this treatment to your clients.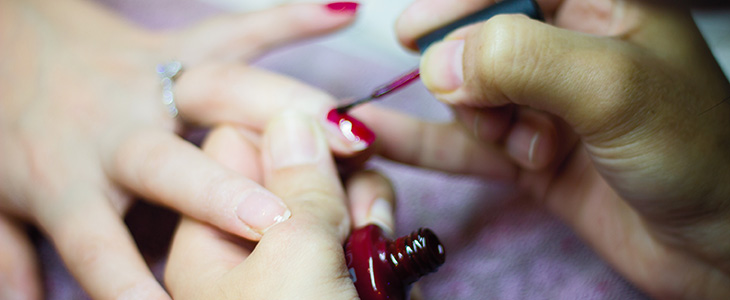 We are happy to discuss further detail with you, just call us on: Tel: 0118 996 2853