Spray Tanning
Course Duration:
1 Day
Price
£99+VAT
Earn up to £80 per hour by offering Spray Tanning as a treatment, this means that in potentially just 1.5 hours you could have covered the costs of your training course.
Suitable for:
This is an essential treatment for all beauty therapists and is a fantastic way to enhance your income.
Course Location:
Cardiff & Berkshire.
Course Outline:
Sunless tanning is an extremely popular treatment as people are becoming more aware of the damage sunbeds can cause to the skin. Spray tanning gives your clients a safe alternative tan without the associated health risks. After our Spray Tanning course you will have the knowledge and confidence to use tanning products of your choice.
Spray tanning has become one of the leading ways to apply self-tan and is an essential skill in the beauty industry. It is a quick treatment to carry out either in a salon or as a mobile therapist.
Course Content:
Health & safety
Salon Etiquette
Setting up the workstation
Client card and client consultation
Contra-indications and contra actions
After care
Product information
Student practical - application of the spray tan
Student theory paper
Pricing and marketing for your new treatment
Entry Requirement:
No previous training or experience is required to enroll on our Spray Tanning course.Once enrolled on the course we will send you an essential manual within 72 hours, which will detail all the information you need and help you to prepare prior to the day of your course.
What will I receive when I complete the course?
Once you have passed your course, you will receive a ULearn Diploma, which enables you to gain insurance and start offering this treatment to your clients.
Progression
Our short courses are ideal for anyone looking to start out in the beauty industry, whether that is working around your current job, children or to be able to maintain your own nails to a professional standard. If you are interested in working in a salon, spa or hotel then we would recommend that you complete our NVQ in manicure which is accredited with VTCT. This will involve practical exams, creating a portfolio to showcase your work & knowledge. We will guide and support you throughout your qualification to ensure that you 'USucceed'.
NVQ Upgrade starting from £200+VAT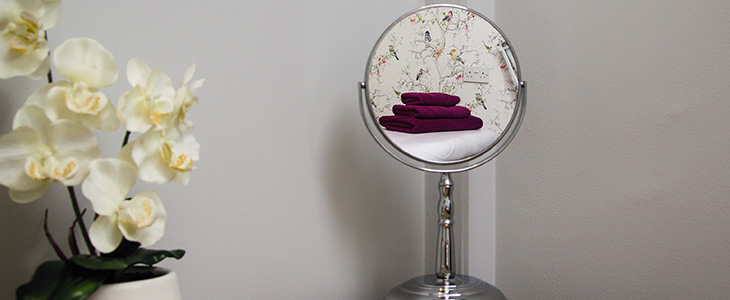 We are happy to discuss further detail with you, just call us on: Tel: 0118 996 2853